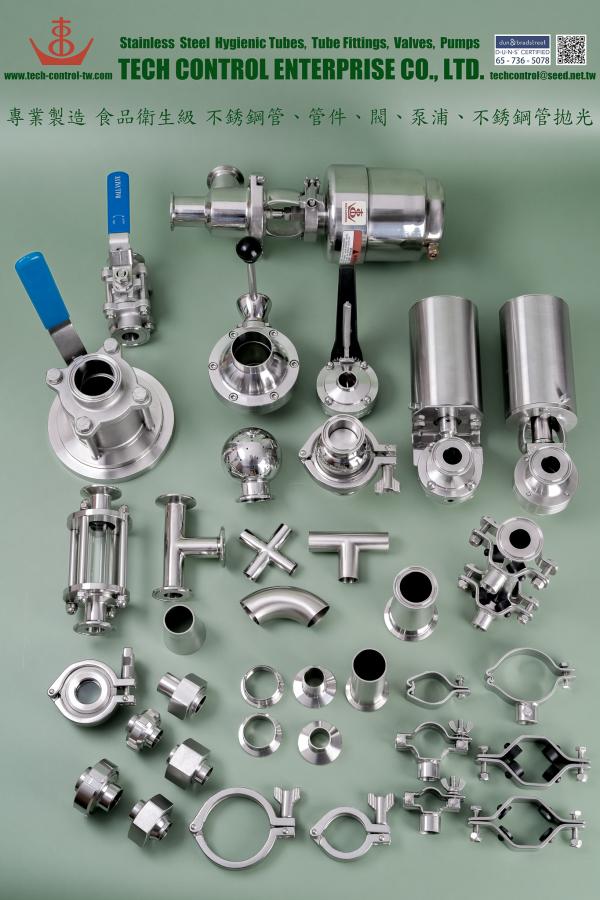 Tech Control Enterprise Co., Ltd.
Welcome to Tech Control Enterprise!

Our company was established in 1988, now is recognized as a leading manufacturer of the sanitary stainless steel tubes, tube fittings and components for the dairy, food, beverage, pharmaceutical, biotech, biopharm,cosmetic and many other industries. Being a part of nature, we commit ourselves making sanitary and safety products to bring everyone a better life!

Tech Control is well equipped with the most advanced facilities, and is staffed by experienced and dedicated craftsmen. We are happy and proud that our success is not based on only total manufacturing know-how and daily innovation, but also the strictest inspection in every production phase. With such successful expereience, we bring our products with the follow...more