Product
Stainless Steel CIP SANITARY HYGIENIC CENTRIFUGAL PUMP 食品衛生級 不鏽鋼 離心式幫浦 食品衛生級 不鏽鋼 離心式泵浦 食品飲料包裝機械/整廠規劃/整廠設備/廠務系統/衛生級配管工程用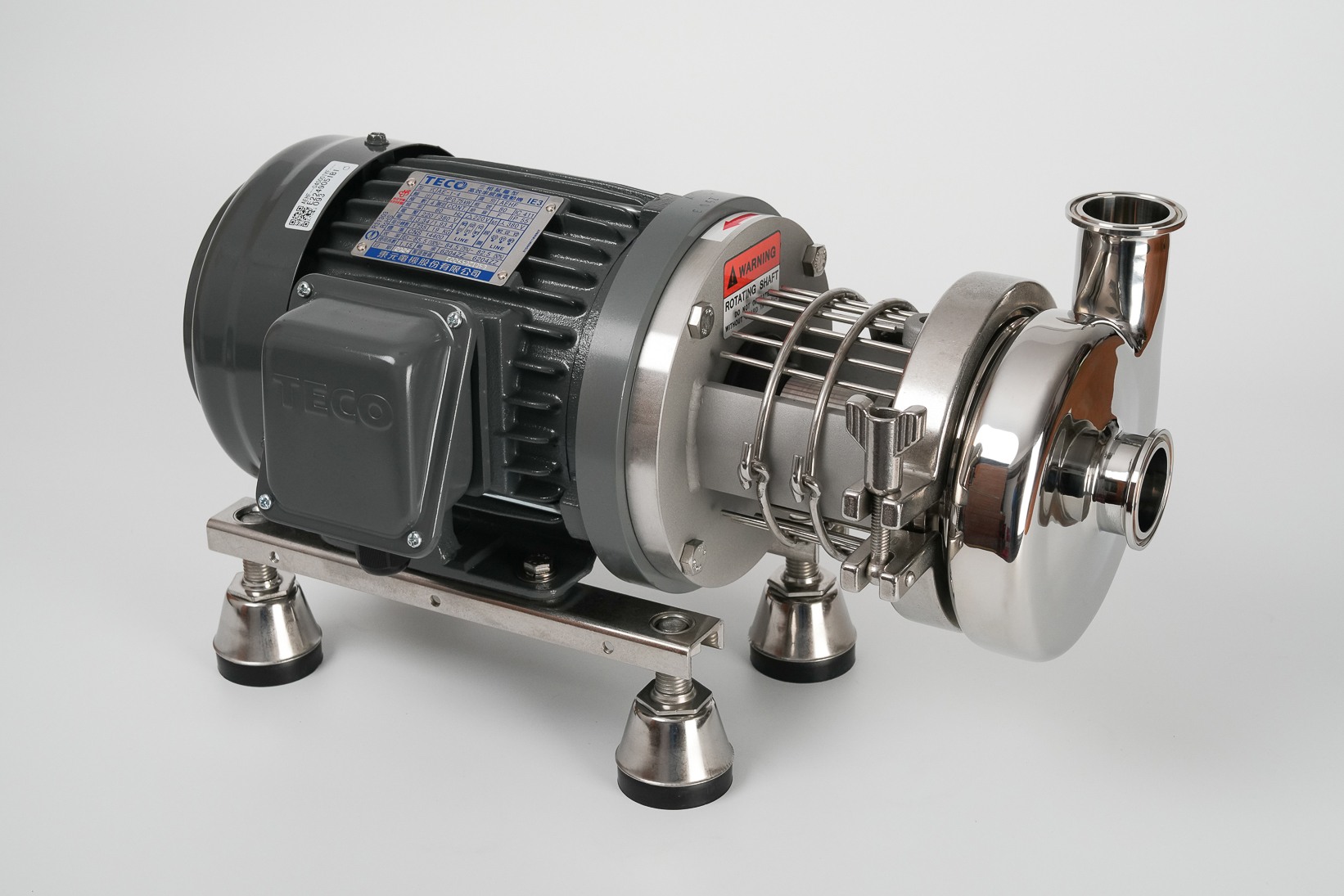 TECH CONTROL ENTERPRISE's Stainless Steel SANITARY HYGIENIC CENTRIFUGAL PUMP
Product ID: 15
We manufactures the sanitary stainless steel, standard C-Series centrifugal pump for the flow-control applications, which is proven to have top operating efficiency in flow systems.
This kind of pump is economic, and practical, ideal used for dairy, food, beverage, chemical and pharmaceutical industries.
Selecting the right pump for your application need special knowledges and expriences, advise us :
* Product Application
* Maximun Operating Temperature
* Head (m)
* Capacity ((m3/h),or (L/s), or (gal/min,GPM))
* Product Density & Viscosity
* Discharge Pressure ((kg/cm2),or PSI)
* Local Voltage (V) and Frequency (Hz)
will be very helpful.
Product catalogs are available upon request.
Specifications:
Size: C114, C216, C218, C328
Motor: 1HP ~ 10HP, 1750/3500/1400/2800RPM, 110/220/380V, 50/60Hz, General / Explosion-Proof Type.
Impeller Dia.: 4", 5.5", 6", 8"
Other special specifications are available upon request
Features:
Precesion engineered to be fast connected with leak-tight performance and long service life.
Quality controlled and fine polished ensure high corrosion resistant and sanitary requirements..
Totally inspected and well packaged before delivery.
Samples are available upon request.
Fast-response repair servie.
See more complete detail
| Pump Type | Model | Inlet (inch) | Outlet (inch) | Max. Impeller Dia.(inch) | Motor (HP) |
| --- | --- | --- | --- | --- | --- |
| C-Series Pump | C100 | 1.5" | 1" | 3.68" | 0.5HP |
| C-Series Pump | C114 | 1.5" | 1.5" | 4" | 0.5HP, 1HP, 2HP |
| C-Series Pump | C216 | 2" | 1.5" | 6" | 3HP, 5HP |
| C-Series Pump | C218 | 2" | 1.5" | 8" | 7.5HP, 10HP |
| C-Series Pump | C328 | 3" | 2" | 8" | 7.5HP, 10HP |
Order Information:
Minimum Order: Negotiable
Buyer's Label Offered
FOB: TAIWAN
Contact Detail
| | |
| --- | --- |
| CEO: | Mr. Chung, Chin-Ying |
| Contact: | Manager Ms. Vickey Chung or Assistant Mr. Vincent Chen |
| Address: | No.24, Tsang Hou St., BanQiao Dist., New Taipei City 22055, TAIWAN (Headquarter & Sales) |
| TEL: | 886-2-29685577 / 29675553 |
| FAX: | 886-2-29675545 / 29689740 |
| Email: | techcontrol@seed.net.tw |
| URL: | http://www.tech-control-tw.com |
| ZIP: | 22055 |